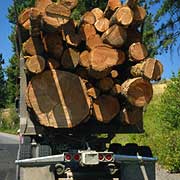 About Reverse Alarm
As a member of the Bignall group of companies Reverse Alarm benefits from proven world class design, manufacturing and quality resources.
Continual investment and innovation allows us to offer a comprehensive support service to all our customers.
Please contact us, we will be delighted to help.
Fitting Instructions
We have the following files available for downloading:
To view a file, simply click on a link below. To download a file, right click on the link and choose the "save target as" option from the menu.
Download coming soon
Adobe Acrobat Reader
Adobe Acrobat is a file standard adopted by governments and enterprises worldwide and the Adobe .PDF format is a reliable format for electronic document exchange that preserves document integrity so files can be viewed and printed on a variety of platforms.
If your system does not have Adobe Acrobat installed, click here to download Adobe Acrobat Reader for free.